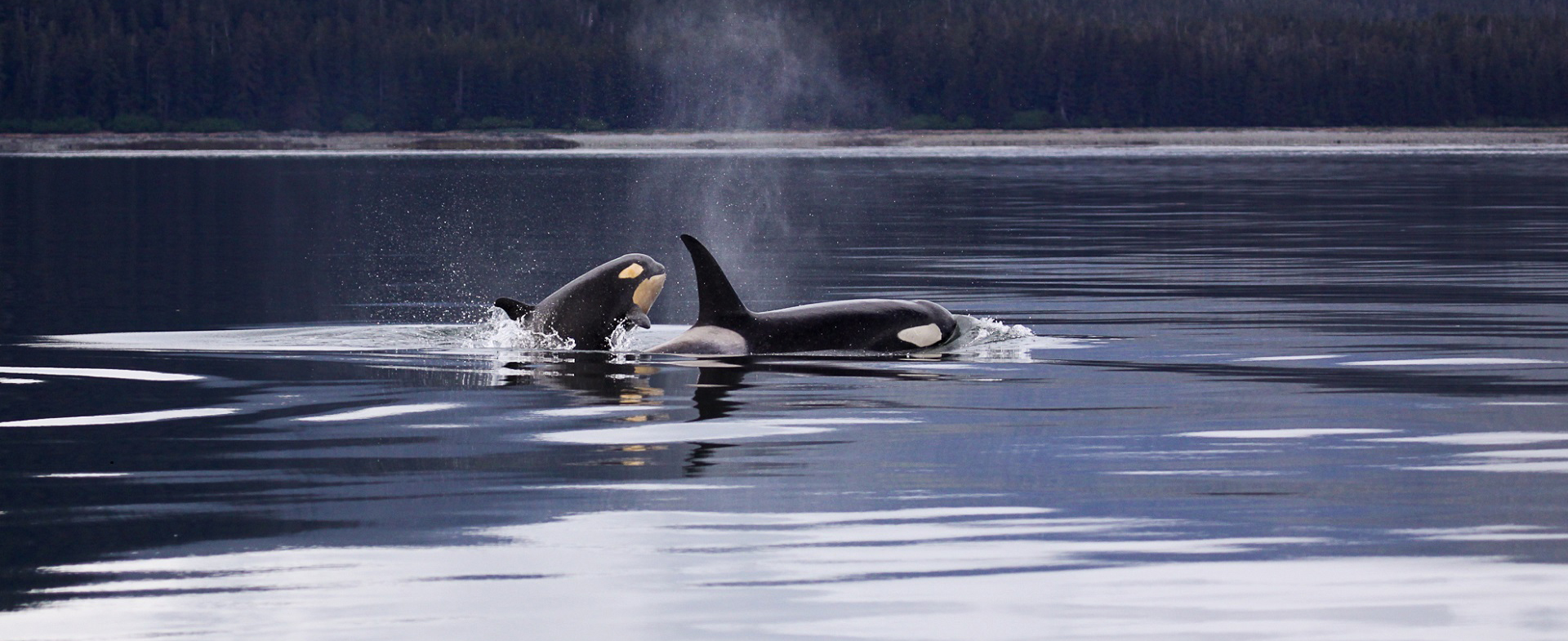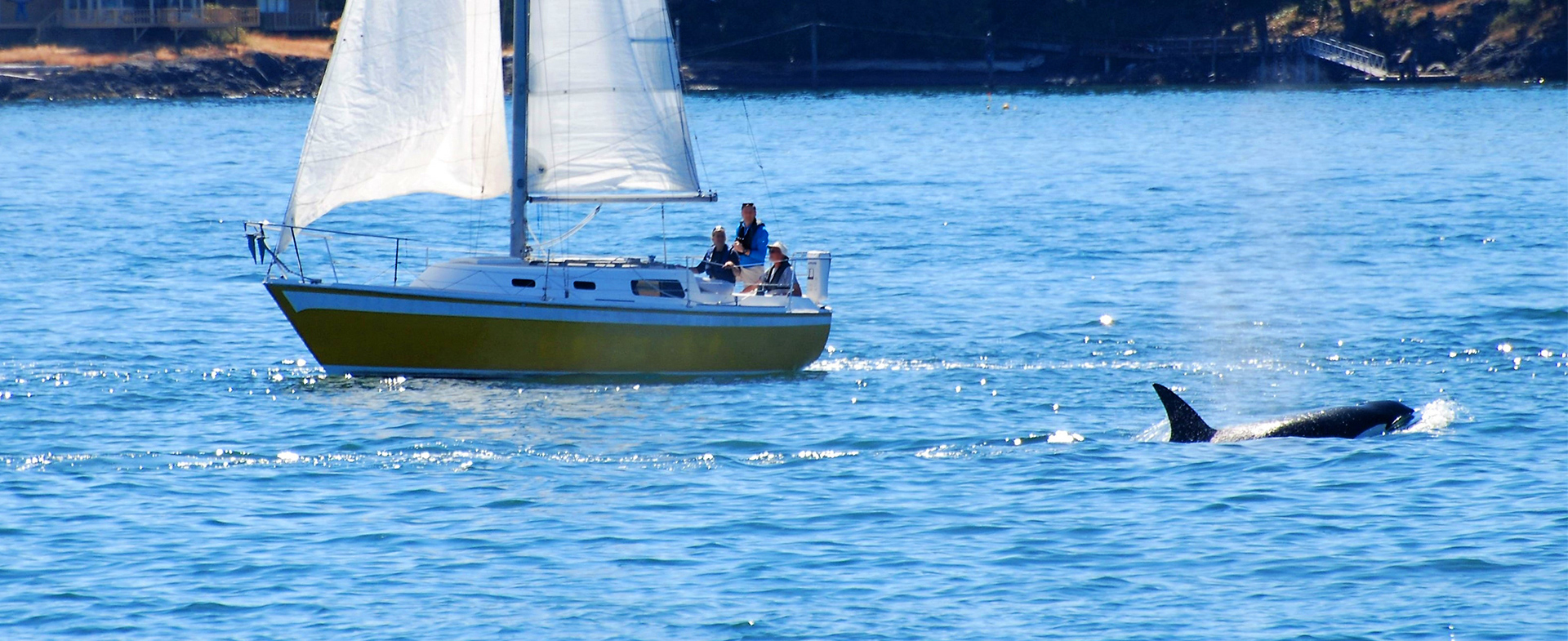 Be Whale Wise informs you on the laws pertaining to marine mammals, as well as provides additional guidelines that will make you a safer boater and a steward of our natural resources.
The Salish Sea is home to many marine mammals, but most known as the home of the Southern Resident Community of orcas or killer whales (SRKWs). This unique population of orcas feeds on fish, preferably salmon, and lives in close family groups. The Southern Resident orcas are listed as endangered in both Canada and the United States. Only 75 orcas remain as of February 2021. One of the best ways to help these whales is to Be Whale Wise!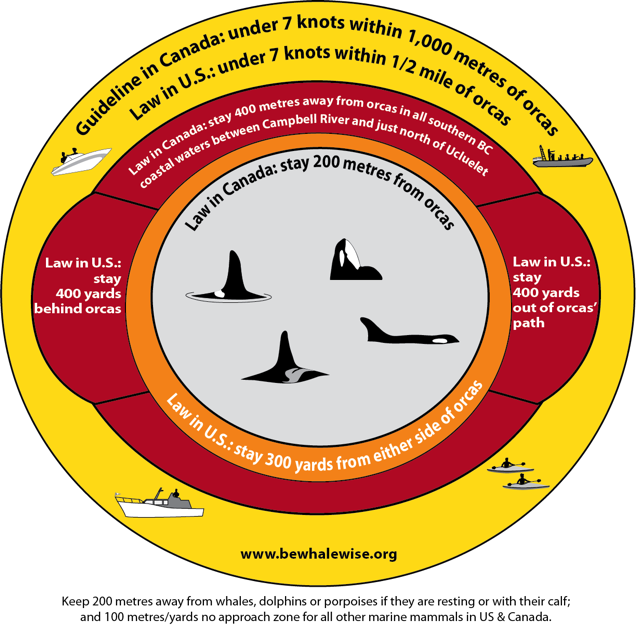 Washington State
Boats to stay 300 yards from Southern Resident killer whales on either side.
Boats to stay 400 yards out of Southern Resident killer whale's path/in front and behind the whales
Boats to go slow (<7 knots) within ½ mile of Southern Resident killer whales
Disengage engines if whales appear within 300 yards.
Boats to stay 100 yards from all other marine mammals (e.g. humpback whales, gray whales, sea lions and seals).
Learn more about Washington State Regulations & Guidelines
Canada
Boats must stay 400 metres from killer whales in all southern BC coastal waters between the Campbell River and just north of Ucluelet (see map here).

(Note: In Canada, vessels flying a purple Authorized Vessel "AV" flag are authorized to approach non-Southern Resident killer whales up to 200 metres.)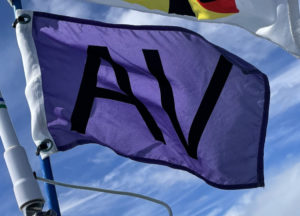 Boats must stay 200 metres from all killer whales in other Canadian Pacific waters and from all whales, dolphins or porpoises if they are resting or with a calf.
Boats must stay 100 metres from all other whales, dolphins and porpoises in Canadian Pacific waters.
Boats must stay out of Interim Sanctuary Zones (see below).

Turn off fish finders and echo sounders when it is safe to do so.
Go slow (<7knots) within 1,000 metres, or a half mile, of whales.
Refrain from fishing, where possible, within 1,000 metres or half mile of whales.
Don't get between whales and the shoreline
Use the Whale Warning Flag to warn fellow boaters to the presence of whales and be aware of the flag when you're cruising the area.
Click here to learn more best practices when boating around marine life.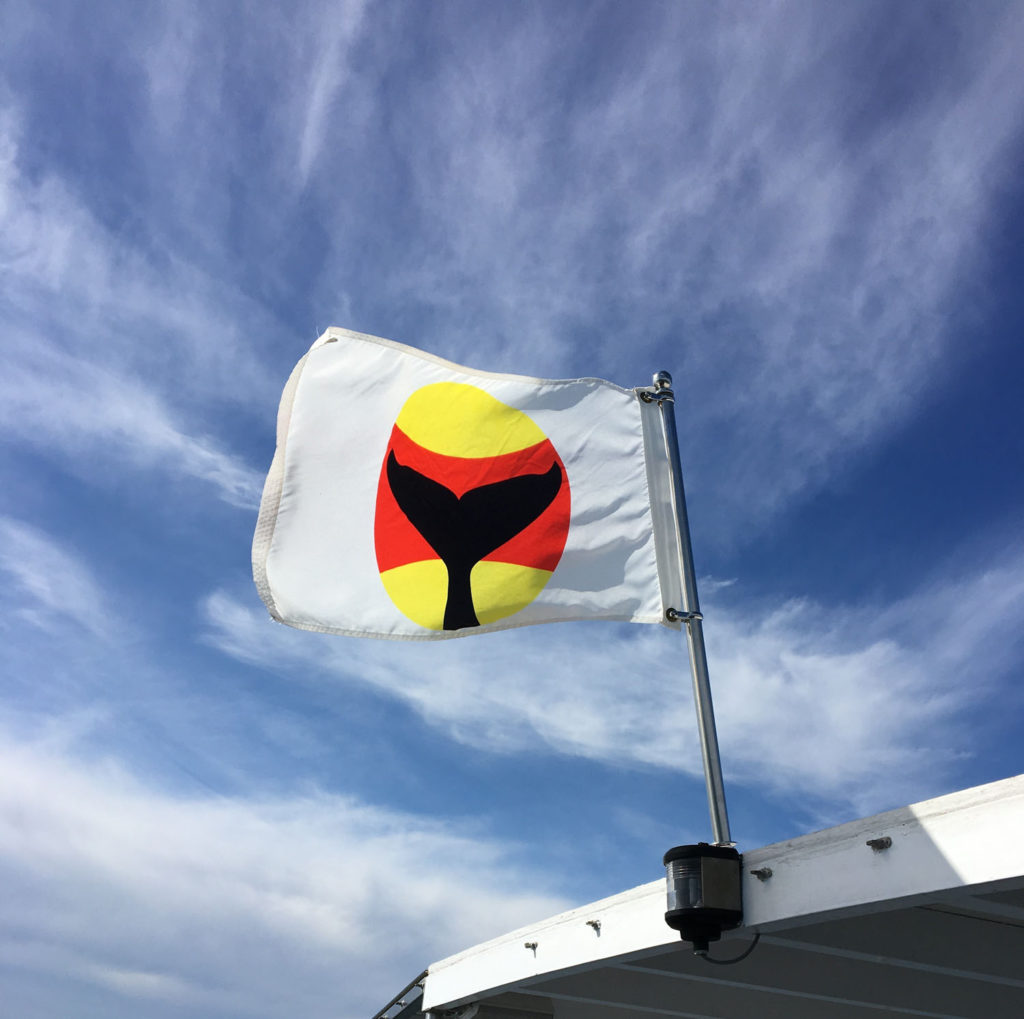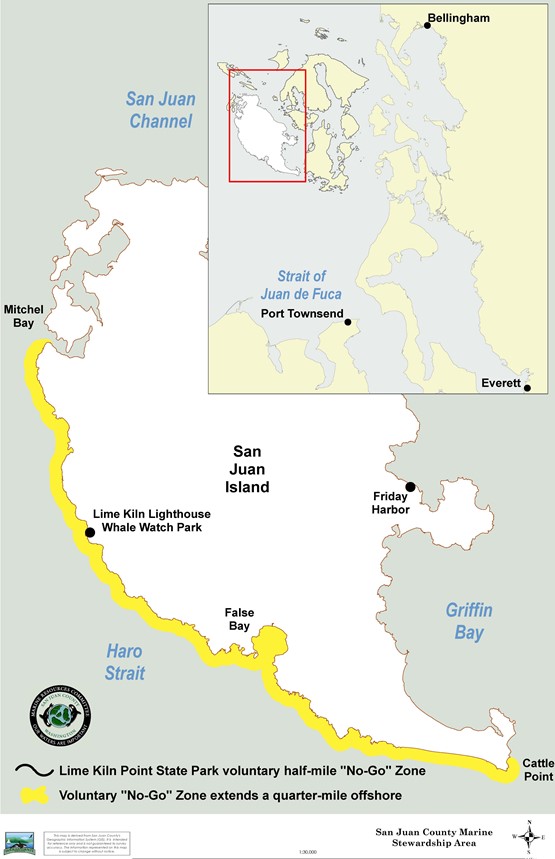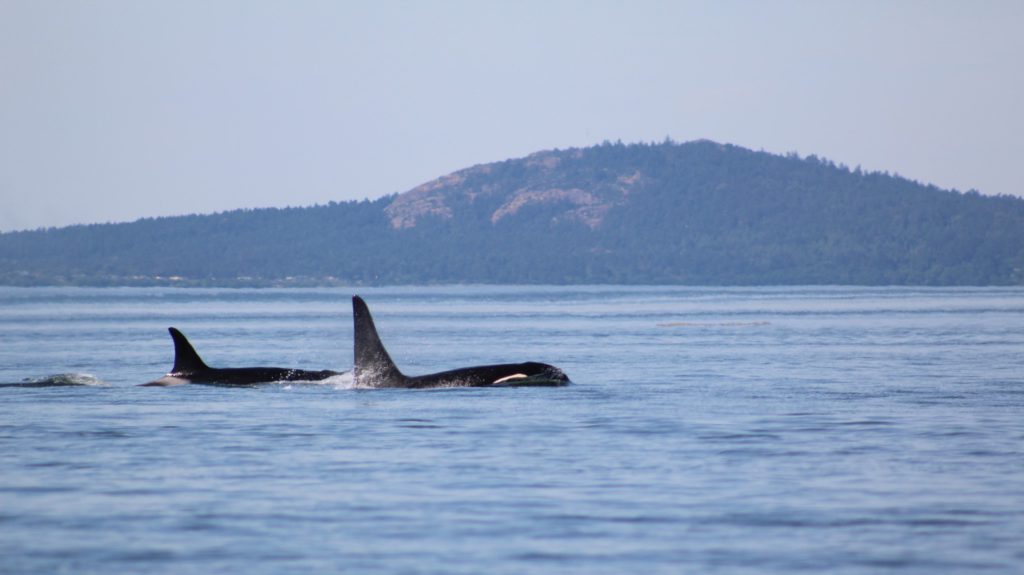 For Immediate Release - San Juan County Boaters Encouraged to 'Be Whale Wise'
June is Orca Action Month, a time to recognize one of the most iconic mammals in our region, the Southern Resident orca. Boaters are encouraged to be a part of the orca recovery and educate themselves on the regulations and guidelines set in place in order to help with the recovery of the Southern Resident orcas.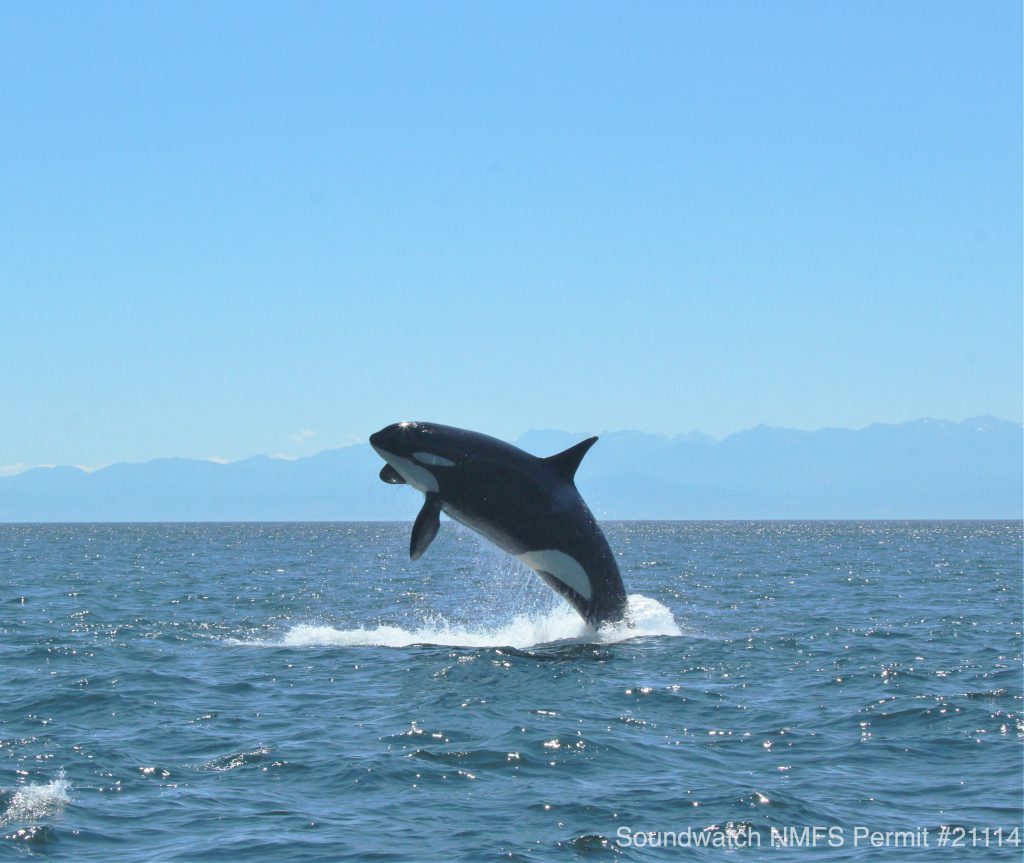 Canadian Management Measures to Protect Southern Resident Killer Whale
Fisheries and Oceans Canada implemented temporary fishery closures and sanctuary zones within SRKW critical habitat and foraging areas during 2020 in order to increase prey availability and reduce disturbance. A mandatory year-round 400-meter vessel approach distance was also implemented starting June 1, 2020.